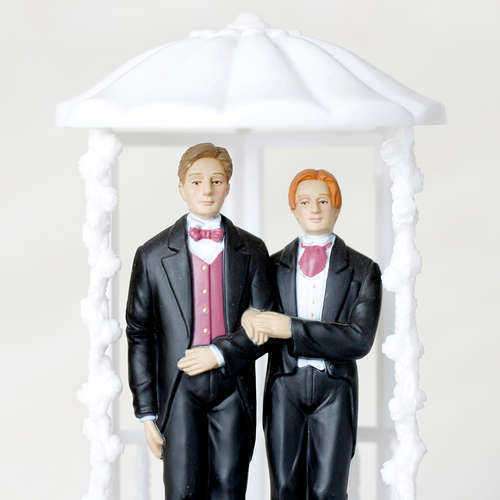 Currently, Wisconsin marriage laws forbid the legal recognition of same sex marriages. However, the state has not yet enacted the Defense of Marriage Act. Yet statutes define marriage as a union between a man and a woman in Wisconsin. Marriage was defined in early statues and in a constitutional amendment in 2006.
However, as of August 2009, domestic partnerships are legally allowed in Wisconsin. Marriage laws prevent domestic partners from having the designation of marriage, but they are entitled to the rights of marriage in Wisconsin. Marriage rights are granted equally to couples in the state. In fact, the state also allows for a legal termination of a domestic partnerships in the same way that it allows for divorce.
Domestic partners are entitled to all of the rights and responsibilities, normally reserved for marriage. In fact, domestic partners are covered under the state's family leave act. In many states, same sex couples are not afforded the right to take leave from work in order to care for each other. However, Wisconsin law on marriage mirror the laws that domestic partnerships abide by, and therefore, partners can take paid leave from work.
In addition, domestic partners are entitled to shared property and assets, as well as the right to inherit said property, in the absence of a will in Wisconsin. Marriages and Domestic partnerships also entitle partners to visit each other in the hospital and in prison. Domestic partners can also be entitled to make any medical decisions regarding their partner in Wisconsin.
Marriage laws generally reserve those rights for spouses and relatives in other states. This can be an important designation, because without the domestic partnership, there would be no recognition of the relationship and partners would not be considered family.
In addition, domestic partners are able to dissolve the relationship in the same way that a divorce takes place. In order to dissolve the relationship, couples must get certification from the state that says the relationship has ended. In Wisconsin, marriage and domestic partnerships, receive equal legal consideration.
In 1982, Wisconsin became the first state to forbid discrimination based on sexual orientation. In fact, it would be almost a decade before any other state took such action and almost thirty years before a federal law addressed the issue.In addition, Wisconsin marriage laws did not explicitly forbid legal recognition of same sex relationships.
Therefore, domestic partnerships became legally recognized, providing equal access to the rights normally reserved for marriage. By allowing domestic partnerships, Wisconsin marriage laws avoid discriminating against individuals based on their sexual orientation.
Comments
comments