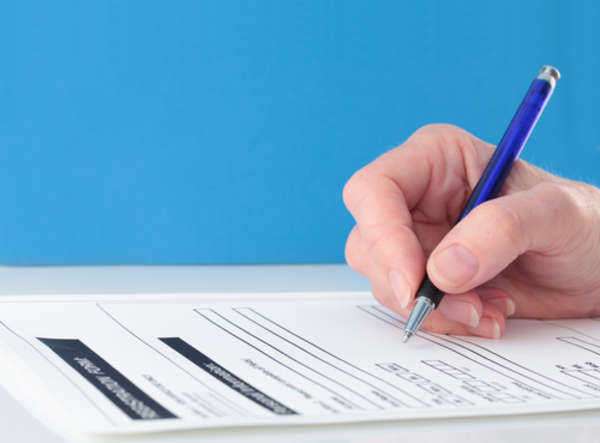 In order to obtain a marriage
license application, couples must request the necessary documentation at their
local courthouse or on some state sponsored websites. If couples reside in
different areas, they should apply for marriages licenses at the courthouse in
the town that they wish to be married. If they live far from that courthouse,
some couples can apply for their license online or through the mail. However,
they will only be granted the license once they present proof of all of the
facts in the application.
In general, a marriage license application includes similar information in most
states. The requirements are also generally the same for both the potential
bride and the potential groom. First, individuals that apply for marriage
licenses, must fill in first, middle and last names, utilizing only their
legally given name.
They are also required to fill in their age, and provide
proof of that information, including a drivers license and birth certificate
that can be utilized to prove both name and birth date. Generally, states
request that couples disclose their race in order to keep accurate statistics
on marriage trends within the state and throughout the country. In
addition, couples are required to list their legal address and provide proof of
that address, such as a utility bill or lease.
That address can be
important in states that have residency requirements for couples to apply for
marriage licenses. Individuals must also disclose their place of birth, which
does not have to be within the United States as there are no citizenship
requirements for couples filling out a marriage license application. In
addition, individuals will be asked to list their parent's name and birth place
on their marriage license application.
They will also need to list their
mother's maiden name if it is different form her current surname. An obvious
requirement for couples that apply for marriage licenses is proof that they are
not currently married to anyone else. Each individual will be asked to list
their marital status and number of previous marriages.
If any previous marriages
are listed on their marriage license certificate, they will be asked to provide
details of how the marriage ended and when, including exact dates that the
marriage contract was terminated. In addition, couples will be required
to know basic information such as individual's social security numbers, if
applicable.

In order to apply for marriage licenses, couples should be sure that they have
all information needed before they begin the process. While each state may
require slightly different information for specific marriage licenses
applications, the information is fairly standard. However, couples should
always check to see what information and documentation will be necessary for
them to complete their application. In this way, couples can avoid a delay in
being granted their marriage license.
Comments
comments