Marriage Certificate Missouri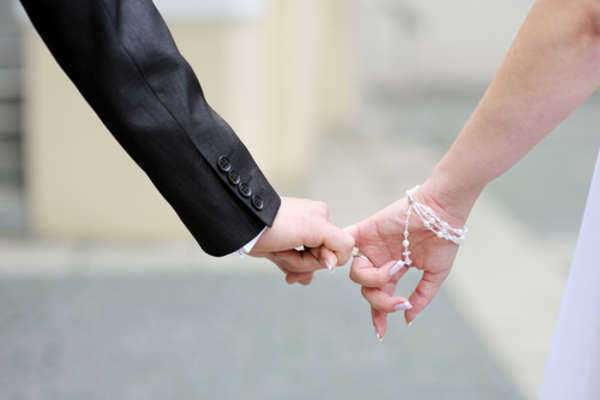 How to Obtain a Marriage Certificate in Missouri
Marriage certificates in Missouri are a legal issue. Your everyday marriage certificate in MO is a legal contract. So it would stand to reason that certain steps need to be taken in order to get that marriage certificate in Missouri.
The Steps and Requirements for Obtaining a Certified Marriage Certificate in Missouri
It needs to be understood that there are certain sections you must explore to determine where you fall under. Three sections, actually:
1. A Marriage in Missouri
2. A Marriage Outside of Missouri
3. A Marriage Outside of the United States (But a Resident of Missouri)
It's important to know exactly how this works in regards to a marriage certificate in MO.
Getting a Copy of That Marriage Certificate in Missouri When Married in Missouri
Now if you were married in Missouri and would like to get a copy of that marriage certificate in Missouri, all you would need to do is contact the Recorder of Deeds in the county where your marriage license was issued. When obtaining marriage certificates in Missouri, it's especially crucial, because all documents are organized by county. Pay attention to which county you were married in if wanting another copy of the marriage certificate in Missouri, and be sure to visit the Recorder of Deeds for that particular county.
If Married in Another State, Here's How You Get Marriage Certificates in Missouri….
Obviously, it would stand to reason that you won't find that marriage certificate in MO in the office of the Recorder of Deeds. No problem, though. Simply contact the office in the county of the state you were married in.
Thankfully, though, you don't actually have to visit the office. Simply call the office and request a certified copy be sent to you.
And If Married Outside the U.S.?
Specifically, it's important that you know you must be living in Missouri, first of all. Whatever county you reside in within Missouri, though, you must simply present your non-U.S. marriage certificate to the Recorder of Deeds and have it recorded as a legal document, proving that you're indeed married.
From then on, it'll be an established document you can always go back to for copies. If you move, however, that document still resides within the county recording the actual marriage certificates in Missouri.
Are There Any Necessary Requirements for Obtaining a Marriage Certificate in MO?
Yes. You will need….
1. Valid Identification
2. Proof of Residency
3. Proof of Being Unmarried or Legally Divorced
4. A $58 Fee
5. Legal Age
6. Proper Officiant
7. No Consanguinity
8. No "Common Law"
9. No Same-Sex
10. No Proxy
11. No "Covenant" Marriage
Now, of course, the last five specify that there is no requirement in the state for any of these issues in regards to obtaining the marriage certificate in MO. In other words, if a couple does have a "Common Law" marriage, or a "same-sex" marriage, they can still obtain marriage certificates in Missouri as long as the first six requirements have been established.
That is to circumvent any confusion as to what constitutes a 'legal' marriage and whether or not an 'illegal' marriage prohibits a couple from obtaining a copy of a marriage certificate in the state.
Comments
comments