Same Sex Marriage in California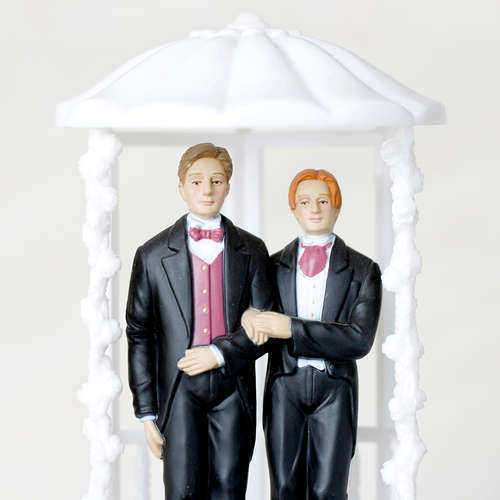 Same-Sex Marriage in California
The debate over same-sex marriage in California has remained a pressing issue in the United States since 2004, and decisions by the Supreme Court are still addressing the constitutionality of banning same-sex marriages.
The first same-sex marriage occurred in February of 2004 in California, but a large amount of legislation quickly followed to once again ban same-sex marriages.
Proposition 22
On March 7, 2000, the state of California voted on the Proposition 22 to enact a "Defense of Marriage Act" in the state. The proposition passed and was adopted by 52 of California's 58 counties. The San Francisco Bay area did not adopt proposition 22, including the following counties: Alameda county, Marin, San Francisco county, Santa Cruz county, Sonoma county, and Yolo county. The first same-sex marriages occur in San Francisco in 2004.
In the same year, California's Supreme Court heard a case that San Francisco overstepped its authority. The Supreme Court ruled that the same-sex
marriage in San Francisco were void.
In re Marriage Cases
Proponents of same-sex marriage in California declared the Supreme Court's decision unconstitutional. In April of 2005, the San Francisco Superior Court Judge Richard A. Kramer ruled, in favor of same-sex marriage and stated the denial of marriage rights to same-sex couples violated their right to marry.
The California Supreme Court granted review on December 20, 2006, and arguments were heard on March 4, 2008. On May 15, 2008, the Supreme Court challenged the constitutionality of state laws that deny same-sex marriage and made its final decision on June 16, 2008 at 5 p.m. Same-sex couples were allowed to start applying for marriage licenses on June 17, 2008.
Proposition 8
Marriage licenses were only issued until November of 2008 when proposition 8 passed. The proposition was upheld by the Supreme Court, but the state did not overturn same-sex marriages that were already licensed.
Proposition 8 has continued to make its way up through the court system since its installment in November of 2008. The case moved to the U.S.
Supreme Court, and the Court initially decided to rule on the case or not. If the Court wouldn't have ruled on the case, Proposition 8 would have been dismissed and same-sex marriage in California would once again be legal. However, the U.S. Supreme Court has announced that it will decide on the constitutionality of Proposition 8. It will also review challenges of the Defense of Marriage Act, even though the case was struck down by the state of New York.
The Supreme Court is set to review the cases on November 20, 2012.
The Debate
Proponents of same-sex marriage in California argue that the banning of marriage rights intrudes on rights under the Fourteenth Amendment for equal access to liberty and laws. Opponents argue that marriage is defined as between a man and a woman and should thus remain between a man and a woman.
Comments
comments