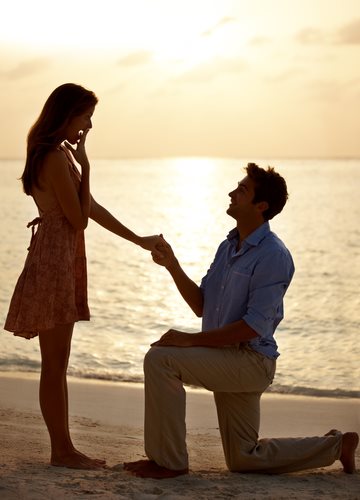 How to Obtain Marriage Certificate in Ohio
Marriage Certificates: Ohio
In order to receive a marriage certificate in Ohio, two people will have to meet a variety of qualifications, go through a number of steps, and make sure a marriage is solemnized in a certain amount of time. You'll find complete information on obtaining a marriage certificate (Ohio) in this article.
Qualifying Factors for Marriage Certificates in Ohio
In order for a marriage to hold validity under Code 3101 of the Ohio Revised Statutes, the marriage must have been entered into between a female that was at least 16 years old and a male that was at least 18 years old. They may not relate to each other nearer than second cousins, and a legal marriage may only be entered into by one man and woman who are in no other marriage.
If a minor wants to obtain marriage certificate in Ohio, they should first obtain consent from their parents, a surviving parent, a parent who represents a residential parent or legal custodian, a guardian, or any of the following entities in certain cases:
• an adult person
• the department of job and family services or a child welfare organization
• a public children services agency
There are a number of steps you'll have to take after you meet qualifying factors. These steps are listed below:
Step 1: Contact the County Probate Clerk
In order to receive marriage certificates in Ohio, couples must contact the county clerk and travel to the office with a valid government form of identification and the correct amount of funds for associated fees. Fees will range from county to county in Ohio.
Step 2: Obtain Divorce Records if Necessary
If you have been divorced or widowed in the state of Ohio, you will need to submit a divorce decree to the county probate court that indicates the divorce is official. You'll want to plan to receive the divorce forms as soon as possible so there is no chance the marriage certificate in Ohio will expire.
Step 3: Make sure the marriage certificates in Ohio do not expire
The marriage certificate in Ohio will only be valid for 60 days. If the marriage ceremony has not occurred 60 days after the form was issued, you will have to apply for another marriage certificate in Ohio.
Step 4: Make sure the marriage is solemnized by a certified individual
Marriage certificates in Ohio are only valid if witnessed by a legal authority under the Ohio Revised Code. For information on who many solemnize marriages in Ohio, visit the following link for Code 3101.08 Who may solemnize marriages:
Step 5: Return the Authorized Marriage Certificate in Ohio to your County Probate Court
The person who solemnized the marriage will record their name on marriage certificates in Ohio, and the secretary of state will make sure the person is legally qualified. After the marriage certificate is signed you will have to return the form to your local probate court.
Comments
comments